Looking for a unique and tasty gift for friends, family or corporate clients? Sweet Retreat Guesthouse and Sugarworks in Northfield, VT specializes in custom-etched bottles in a variety of shapes and sizes!
In their state-of-the-art sugarhouse, Sweet Retreat collects and boils sap from 4300 taps on their 200-acre hillside maple grove to produce their signature Pure Vermont Gold® maple syrup. Not only is it available in plastic jugs, but also in 250 and 500 ml Italian glass flasks or Basquaise-style bottles, as well as smaller 40 and 100 ml Basquaise bottles–perfect for wedding favors. To enhance the etching, the bottles are filled with Grade A Amber Color Rich Vermont maple syrup.
Sweet Retreat's skilled engraver can replicate most any design, from corporate logos, sports emblems, college seals, artwork, signatures or sayings. Screw caps are covered with gold foil and the bale top caps can be sealed in white, gold, red, green or blue sealing wax. They ship nationwide and can accommodate any size order from a single bottle to many for corporate giving or events.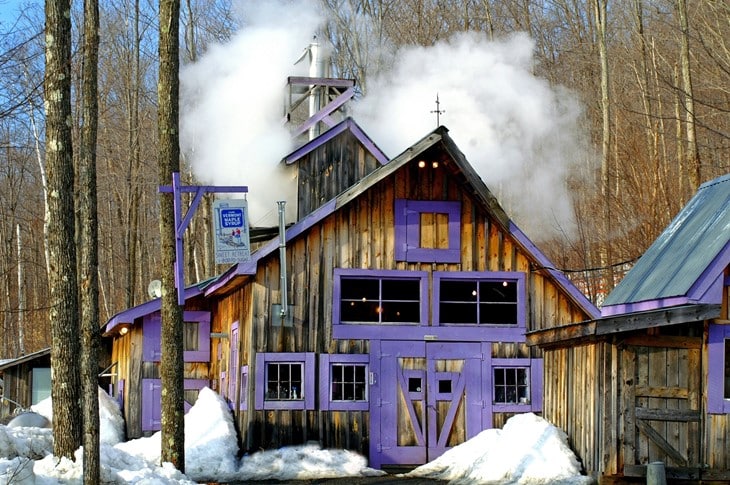 A longtime client of Pam Knights Communications, we recently redid Sweet Retreat Guesthouse & Sugarworks website. To learn more about their sugaring operation, etched bottles, their show oxen, and private guesthouse on 400 acres, please take a look at SweetRetreat-Vermont.com.