Marketing for Destination Lodging Properties
Be Found to Be Discovered! Marketing to Increase Your Rental Property Revenue
Destination lodging properties need to be well-promoted to be discovered! Pam Knights Communications (PKC) works with rental properties of all sorts, from cottages and private guesthouses to country inns with restaurants. To help increase your bottom line by putting more heads in beds, Pam works with you to build your brand. Her team creates compelling marketing materials designed for your target markets, and we promote your URLs in all the right places.
Featured PKC Client Examples
Private Guesthouse on 400 Scenic Acres
Nestled in the heart of Vermont's Green Mountains, Sweet Retreat Guesthouse & Sugarworks offers short and long term rentals in their private guesthouse on 400 scenic acres, also home to Heritage Oxen Farm. Pam Knights has worked with Sweet Retreat for over 20 years to produce their logo, print materials, websites, and online booking engine listings to grow their now thriving lodging and maple syrup businesses. Photo by Andrew Wellman Photography
Cabin Stays on Lake Willoughby
Green Acres Cabins in Westmore, Vermont offers five cottages on Lake Willoughby, a pristine 1653-acre glacial lake in the beautiful Northeast Kingdom. Pam worked with Green Acres to promote their seasonal vacation rentals, create their marketing plan, logo and marketing materials, to help build their business into a busy seasonal retreat for families. Photo by Andrew Cappello
Historic New England Vacation Home Rentals
The Landmark Trust USA
Imagine renting the former estate of Nobel Prize winning author Rudyard Kipling, or a cozy converted Sugarhouse on the edge of the historic 571-acre Scott Farm or one of with their 3 other historic vacation homes in Southern Vermont. Pam worked with The Landmark Trust USA for many years to promote the orchard and their surrounding rental properties. Photo of Naulakha, courtesy of The Landmark Trust USA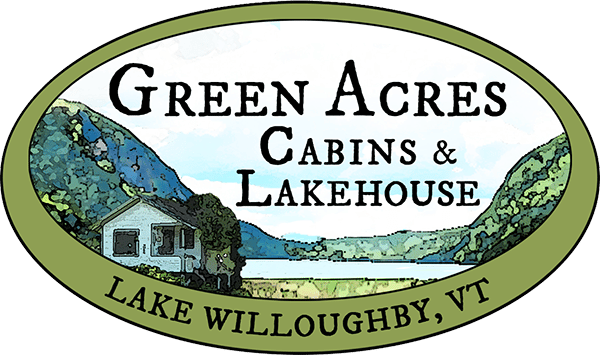 We are so thankful to have found Pam Knights to move our business forward. We knew that our property had potential, but did not know how to get there. In addition to Pam designing a wonderful website, we came away with a much needed business plan. Through her knowledge of the industry, her common sense approach and guidance, Pam helped us figure out our market and how to reach them. We are now solidly poised for the future as a lodging establishment. "
– Elaine and Bill Cashin, Green Acres Cabins, Westmore, VT
Effective marketing for destination lodging properties starts with a clearly defined brand, high quality visuals, well-crafted messaging, and engaging print and digital marketing tools. Pam helps with these tools, plus property management systems and key listings on online booking sites. Pam Knights Communications can help you turn your rental property into thriving getaway. Don't wait; contact Pam to grow your lodging business!