Marketing Food & Farm Festivals
Festivals of all kinds are growing in popularity as people seek more intimate and informative experiences with the natural world around them. Statistics show that nearly two-thirds of all 2022 travelers are looking for new and exciting special events, that center around food, craft beverages, handcrafts, agriculture, outdoor recreation, wildlife, the environment, and health and wellness, among others. As a result, festivals of all sorts are becoming increasingly popular worldwide and help to fuel the tourism industry.
Pam Knights Communications has worked with many farms to help develop, grow, and promote harvest festivals and food celebrations. These events draw hundreds of visitors to the farms to learn about agriculture, enjoy fresh food, and help support the farm.
Festivals Bring Farms, Families & Fresh Food Together
Cedar Circle Farm & Education Center
Vermont's Cedar Circle Farm & Education Center has always been ahead of the curve in terms of educating their customers about organic farming, home gardening, and cooking healthy food. Pam worked with Cedar Circle Farm for more than 15 years to develop and grow their brand through special events on the farm. They were among the first to host annual strawberry and pumpkin festivals, a series of dinners in the field, heirloom tomato tastings, gardening classes for all ages, and on-farm cooking classes. They also recognize the importance of quality photography as a promotional tool, per this photo taken at the Pumpkin Festival by Robert M Eddy.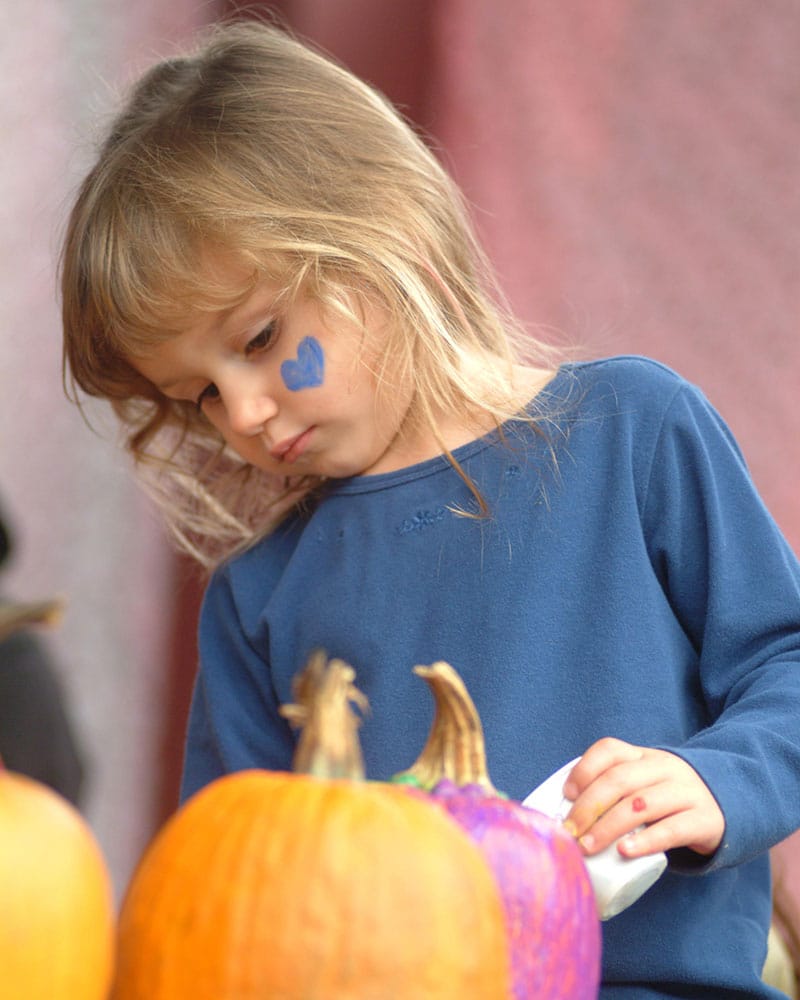 From pumpkin picking, face painting and decorating pumpkins to enjoying games and live entertainment, families engage in on-farm activities that are both fun and educational. Cedar Circle Farm's annual Pumpkin Festival now in its 20th year, attracts more than 1200 locals and visitors to the farm each year. Photo by Robert M Eddy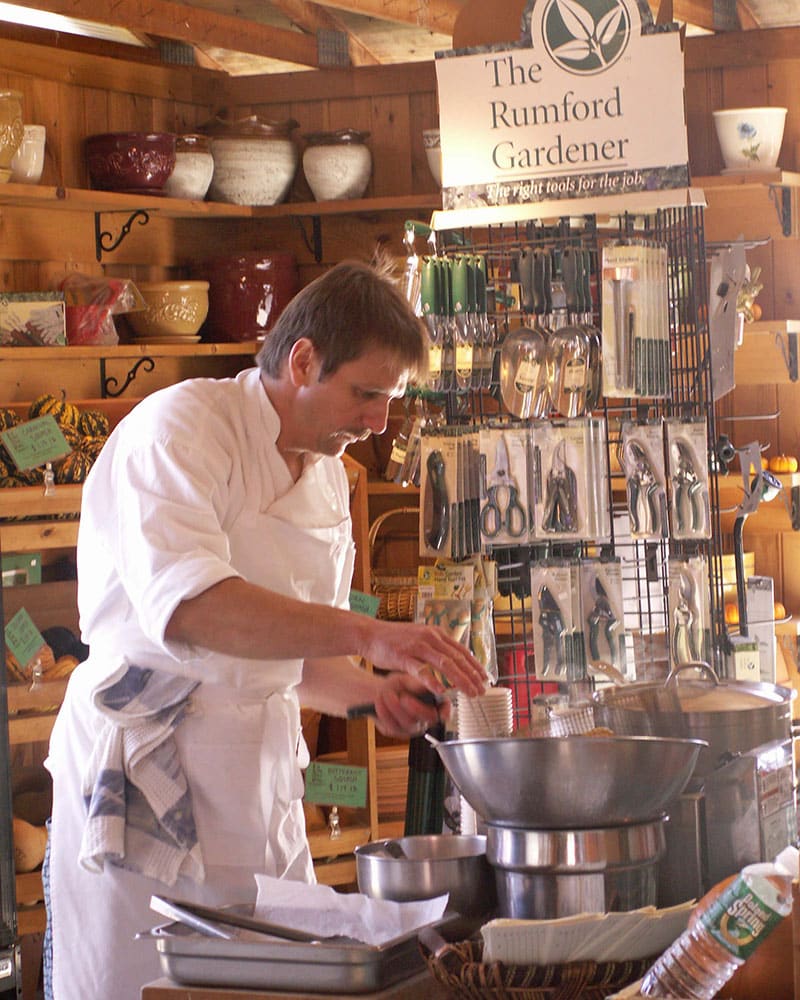 Farm-fresh food is a big part of harvest festivals and offers an opportunity for farms to showcase what they produce, and to team up with restaurants and food vendors to offer good eats. Here Chef Jim Peyton of Peyton Place Restaurant in Orford, NH, prepares for a cooking demonstration at Cedar Circle Farm's Strawberry Festival. Pam Knights worked with Jim and Heidi Peyton for many years to promote their restaurant and develop their cooking class series. Photo by Pam Knights
Heirloom Variety Tastings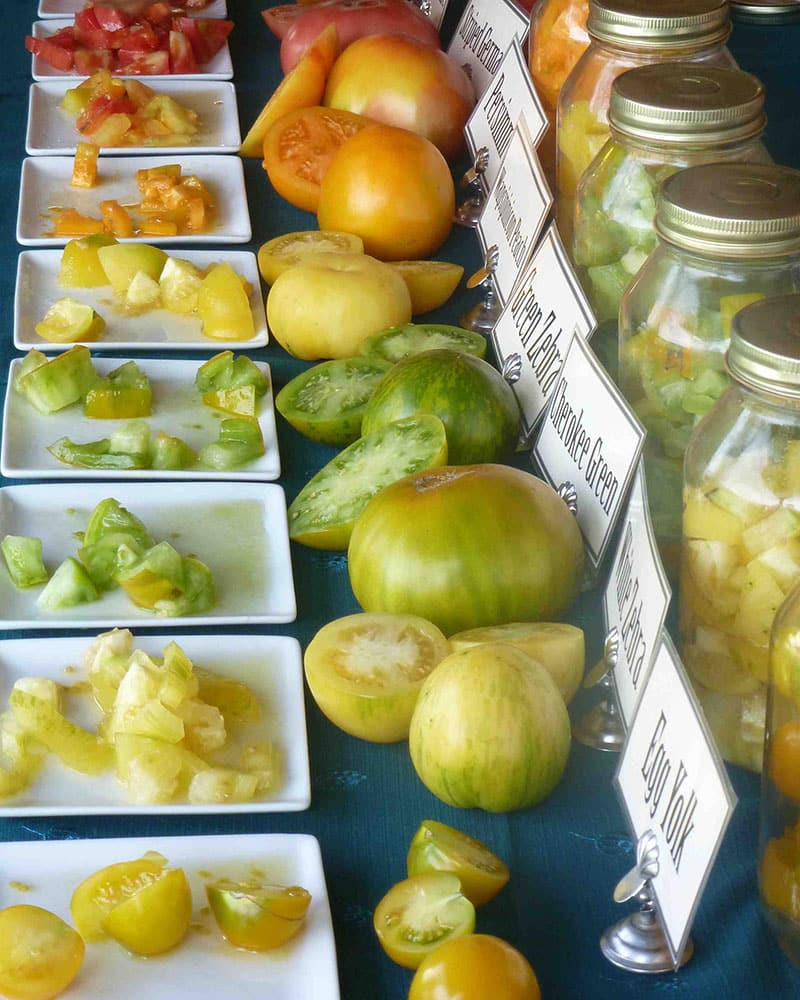 To introduce people to the wonderful world of heirloom tomatoes and to showcase their farm products, Cedar Circle Farm offered annual Tomato Celebrations held along the Connecticut River. The tastings featured several varieties of heirloom tomatoes, a tomato and cheese pairing with a featured cheese maker, tomato-based delicacies, a harvest market, and live music. Tastings offer a fun, innovative, and informative way of sharing the joys of fresh, local, organic food while building a sense of community. Photo by Pam Knights
Festivals draw large numbers of visitors to a farm or place of business which involves a number of additional services. Special events can be an important and profitable source of revenue, but they require an appropriate venue with parking, adequate liability insurance, sufficient staff and volunteers, a well-planned agenda, abundant products to sell, and a promotional plan.
Before jumping into the events market, it would be wise to consult with someone like Pam Knights who has extensive hands-on experience with on-farm events, and understands what they require, both logistically and promotionally. When done well, festivals are an effective means of building brand recognition, of working collaboratively with like-minded businesses, and improving the overall economic health of the community, while building trust and customer loyalty.
Scott Farm Orchard & Heirloom Apple Day
Scott Farm Orchard has been in active operation since 1791 and now grows over 130 varieties of heirloom apples and other fine fruits on the 571- acre farm owned by The Landmark Trust in Dummerston, VT. Now in its 19th year, Heirloom Apple Day is a celebration of everything apple—fresh, baked and squeezed! Prior to sampling the Old World or early American varieties, Scott Farm's orchardist entertains the audience with apple lore. For many years Pam Knights helped to grow and promote the event. In addition to the tastings, we added Dry Stone Wall Tours by The Stone Trust located on the farm, along with more food vendors, kid's activities, and live music. Thanks to Scott Farm's recognition of the importance of professional photography for promotional purposes, Pam has been fortunate to have access to the excellent photography, taken by Kelly Fletcher Photography, featured in these photos.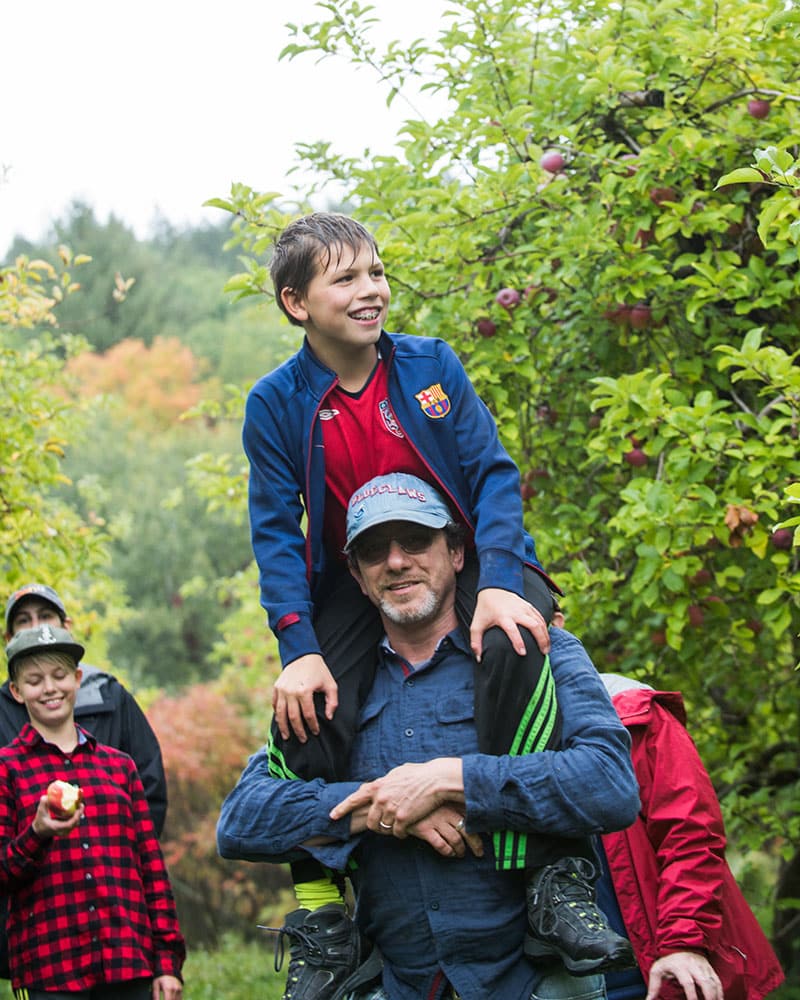 You-pick berry patches, orchards, and Christmas tree farms have become seasonal destinations for many families and out-of-state visitors. Many special events and harvest festivals feature you-pick activities. Scott Farm offers you pick apple and peach orchards, separate from the heirloom orchards, which also draw people to their Farm Market where heirloom apples are available throughout the season, along with the farm's legendary heirloom cider, fruit pies, and a variety of Vermont-made products.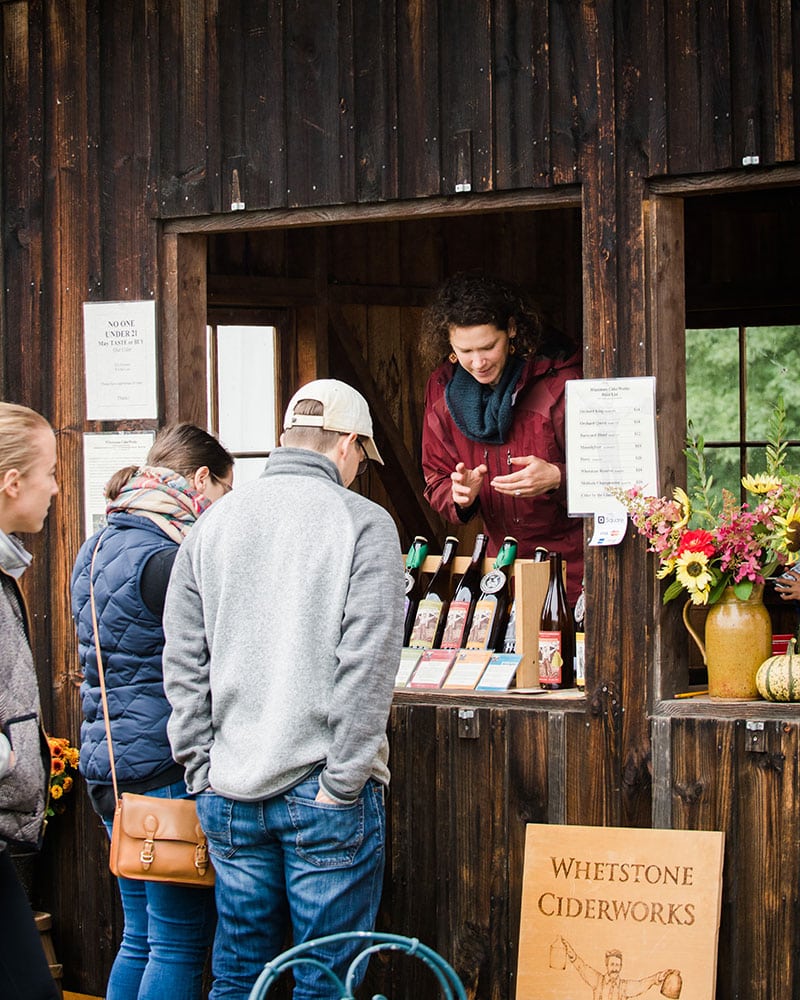 Complimentary hard cider and craft beer tastings and sales, provided by licensed local vendors, are a popular draw for visitors over 21. Here Whetstone Cider Works of Marlboro, VT offers samples of their award-winning hard ciders blended primarily with apples from Scott Farm. Owner and cider maker Jason MacArthur regularly gave fall workshops on making hard cider at Scott Farm. PKC produced an annual events brochure that was available online prior to the season and in the farm market and appropriate drop off spots.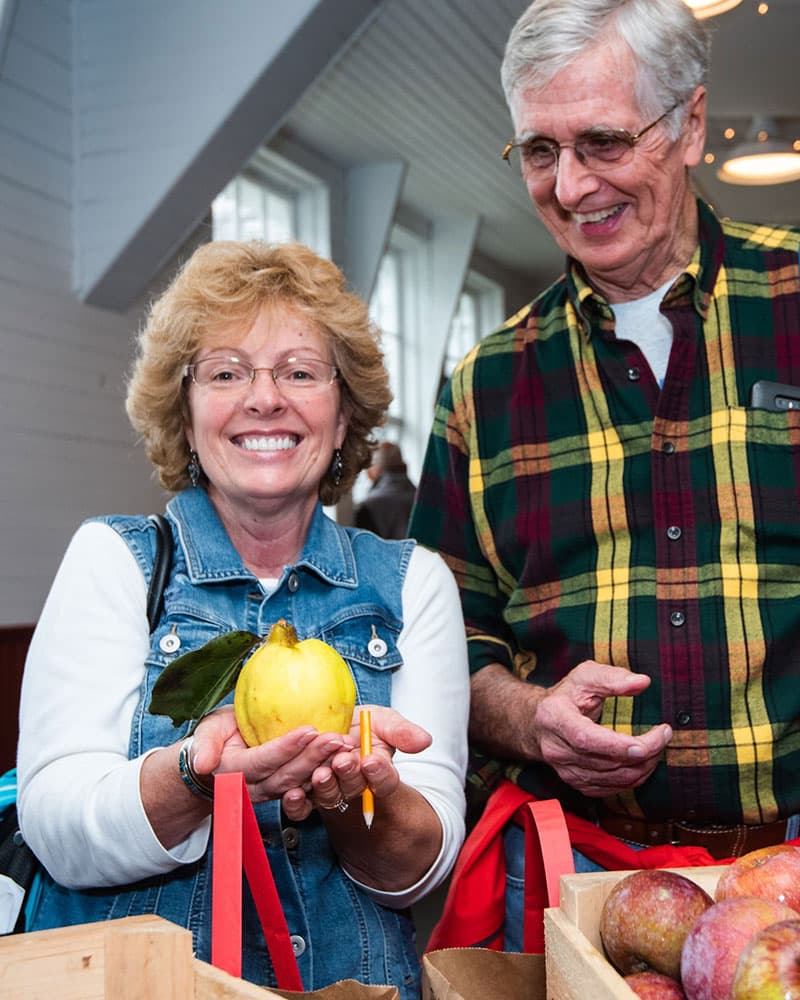 Following the talks and tastings at Scott Farm's Heirloom Apple Day, visitors are invited to fill bags with their favorite selections. The apples are also available for purchase in the Farm Market, along with other apple-inspired items and VT products. On-farm events are a means of significantly increasing onsite sales of farm-made and other locally produced goods.
Early on in the local food movement, Cedar Circle Farm offered a series of "Dinners in the Field". These casual events featured guest farmers, chefs, and authors, who shared their knowledge of organic food and farming with guests over a truly farm-fresh dinner. The meals were enjoyed at tables set with linen and china under tents by the river. In 2008 when Pam Knights Communications helped to create and launch the series, it was quite a novel idea—and quite challenging to pull off! The dinner in the field concept has grown into a delectable agritourism experience, now offered by many beautiful farm and country inn properties nationwide. Photo by Elizabeth Ferry
The Inn at Baldwin Creek in Bristol, Vermont rightly claims hosting "The Original Farmhouse Dinner Series." Wednesdays in June and July, Doug and Linda Mack featured their farm partners, whom attended, and the foods they produced in a multicourse meal held in the restaurant. At the end of the season they brought all of the producers together for a much anticipated annual "Feast of Our Farms" gala in the event barn and tent. It was an honor for Pam Knights Communications to work with such forward thinking restaurateurs on so many farm-to-table projects over the years. Photo by Pam Knights
An apple lover's delight, Scott Farm hosts an annual 4-course harvest dinner in The Apple Barn, the farm's event venue. From salad to dessert, each course features select heirloom apples, heirloom cider, and vegetables grown at Scott Farm, for an unforgettable meal! The dinner is served by the staff as an end of the season farewell. Pam promoted the dinner for years and attended a few as well! Photo by Pam KnightsAn apple lover's delight, Scott Farm hosts an annual 4-course harvest dinner in The Apple Barn, the farm's event venue. From salad to dessert, each course features select heirloom apples, heirloom cider, and vegetables grown at Scott Farm, for an unforgettable meal! The dinner is served by the staff as an end of the season farewell. Pam promoted the dinner for years and attended a few as well! Photo by Pam Knights
Other notable food events and festivals in Vermont include the annual Vermont Fresh Network Annual Forum Dinner at Shelburne Farms, the Vermont Cheesemakers Festival also at Shelburne Farms, the Vermont Brewers Festival in Burlington, the Garlic Festival in Bennington, Vermont, and many more.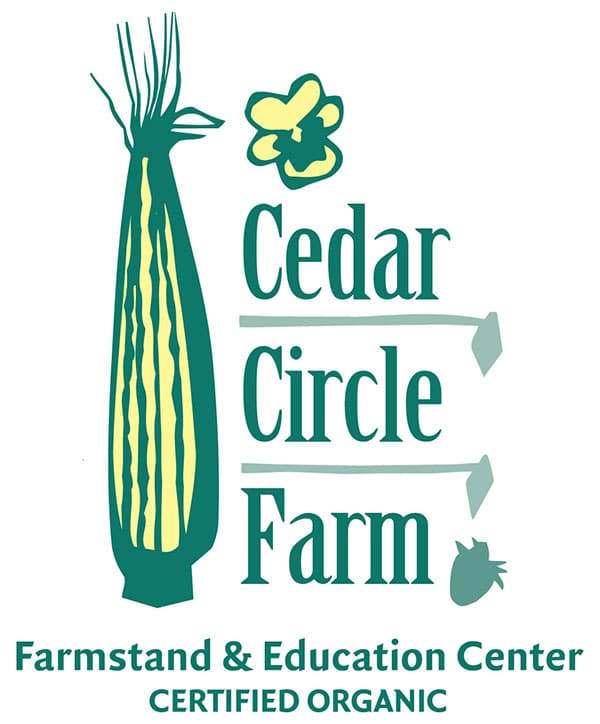 We started working with Pam in the early days of our business. She guided us in the development of our marketing strategy, our logo and branding materials and our website. Pam has helped coordinate our advertising over the years. She has lots of connections that get us publicity in places we don't have access to. Pam knows the marketing business and is especially good at working with farm and food producers."
– Kate Duesterberg, Cedar Circle Farm & Education Centers
Special events provide farms and businesses with a seasonal source of revenue, one with growth potential. They also offer opportunities for community building, public relations, and engaging customer communications that help to build brand loyalty and recognition. Put Pam Knights' experience to work for you, contact her today to start building your brand through festivals and special events!