Crafting an Effective & Cohesive Brand for Your Business
Building a solid brand doesn't happen overnight. It's a process that evolves over time as the business grows. Developing a foundational plan to help guide growth and brand building is an important step.
Pam Knights has helped business owners navigate brand development for many years. She enjoys working with multifaceted businesses to build their brands, such as farms with seasonal products, agritourism businesses, inns with restaurants, lodging properties, as well as other small businesses.
Featured PKC Client Examples
Brand Development for Multi-faceted Businesses
Maple Syrup, Etched Bottles, Lodging & Show Oxen!

Sweet Retreat Guesthouse & Sugarworks in Northfield, VT is a prime example of a multi-faceted business. Primarily a maple sugaring operation and oxen farm, Sweet Retreat offers short and long-term rentals in their private guesthouse situated on 400 acres, along with custom-etched bottles filled with their Pure Vermont Gold© maple syrup. Pam Knights has had the pleasure of working with the Morvan's for many years to pull it all together and build their highly successful Sweet Retreat brand. PKC recently completed their new website and maple syrup jug labels.
Marketing is What You Do to Promote Your Brand
For promotional planning to be truly effective, brand identity work should precede your marketing efforts. Think of brand development as the cornerstone of your marketing communications, just as your website is the online hub for your business.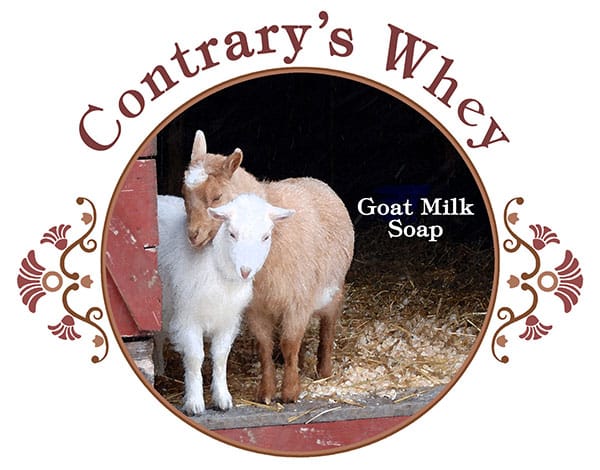 My initial contact with Pam Knights centered around my desire to have a functional website. I was unaware at that time that Pam's talents extend to all aspects of launching a successful business. After a visit to Contrary's Whey, she chose the best features of the farm, the product, and myself to create a logo, website, messaging platform and promotional material with incredible attention to detail. The colors and design of the logo, the business cards and postcards are all beautiful. Pam arranged my thoughts into truly poetic script that conveys all aspects of what my product offers. She made my goat milk soap stand out, and her marketing skills really helped promote my product. She addressed all of my needs while remaining attentive to my financial constraints. Pam is honest, knows her business, and will work with you until you achieve your goals. Her communications skills are superb, and every time I package a bar of soap I have Pam to thank for getting my product to the public.
– Ellie Mesler, Contrary's Whey Goat Milk Soap, Milton, VT
Brand Identity is an expression of a business' personality, core values, mission, vision, unique story, brand promise, and niche within its industry. Pam Knights specializes in brand development and in producing distinctive marketing communications. Print and digital materials are designed to consistently promote your brand across all media platforms. Contact Pam, she has the experience needed to develop and grow your brand!