Destination Wedding Marketing
Year-round recreational opportunities combined with unbeatable scenery in four seasons make Vermont and New Hampshire ideal wedding destinations for nature lovers, sports enthusiasts and foodies.
Held on farms, in renovated barns, in vineyards and orchards, on lakeshore properties, and at historic country inns and estates, destination weddings bring visitors to the area and help fuel the local economy. Destination weddings provide revenue for the wedding property, wedding planners, area caterers, local food producers, florists, and photographers.
Unforgettable Vermont Weddings & Accommodations
The Inn at Grace Farm & Wedding Barn
The Inn at Grace Farm & Wedding Barn in Fairfax, VT offers a modern, heated, timber-framed, round wedding barn with majestic views of the Green Mountains. Onsite accommodations are available in their Stone House & Inn and a Tiny House, with 2.5 acres for outdoor ceremonies and recreation. PKC worked with owners Aimee and Chad Fellows to create their website and update their logo. Pam's son Chef Jean-Luc Matecat was married at the Inn in 2019.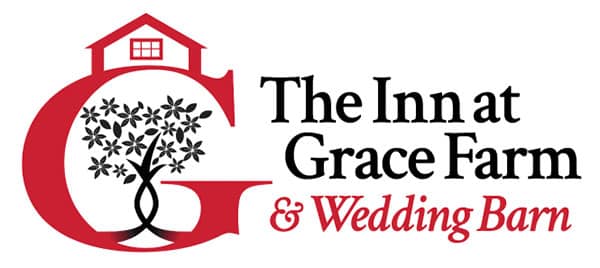 Pam Knights Communications just finished a fantastic restructure of our website www.theinnatgracefarm.com. In the whirlwind of details that go along with buying an inn and wedding venue at the end of 2016, our website was pushed down the priority list. Now in our 3rd and busiest season we wanted our website to reflect the celebrations of marriage that have happened at The Inn at Grace Farm. Pam nailed it! She designed a website full of simplicity and imagery to capture our vision. Pam was attentive to detail and communicated effectively with us throughout the process. She offered ideas and works with a professional team to create an impressive product. As entrepreneurs we sometimes try to take on too much responsibility to stay lean, but I see the shortsightedness in this approach, especially with a website that requires structured planning on the front and back end. Pam incorporated our ideas, added her own recommendations, and was a successful visual architect in producing an outstanding result. Our inquiries for weddings and general traffic are already increasing.  Thank you PKC! We highly recommend working with Pam on your website or marketing project."

– Chad and Aimee Fellows, owners of The Inn at Grace Farm
Some interesting statistics about destination weddings:
Destination weddings are a $16 billion industry nationwide.
Up to 25% of couples getting married choose a destination wedding.
The average age of a bride in 2021 is 33.
33% of couples have been married before.
Many couples stay up to a week at their destination wedding location to make sure everything is in order and guests stay an average of 3 days.
Event & Wedding Venue on a Working Farm
Located just 3.5 miles off I-89 in bustling Williston VT, Isham Family Farm offers maple syrup, pick your own berries and pumpkins, Christmas trees, and a beautifully restored 200 year old 30×100 foot timber frame barn, now known as the Champlain Community Center where they host weddings, weekly farmers markets, and a performing arts series. PKC worked with farm owner Mike Isham to create his logo, marketing materials, and website.
Historic Heirloom Orchard & Vacation Homes
The Apple Barn event venue, accommodating up to 120 guests overlooks mountain vistas and hillsides, the renowned heirloom orchard, beautifully crafted dry stone walls, and freshwater ponds nestled beside rustic barns. Encircled by four historic vacation homes accommodating up to 22 guests, the 571-acre Scott Farm in southern Vermont is a choice destination for weddings and special events. Pam worked with Scott Farm for over ten years to promote the orchard, events and vacation properties.
Wedding destinations are often situated in scenic locations off the beaten path and require strategic marketing to be found by potential wedding clients. Pam Knights Communications crafts marketing plans, and distinctive print and digital marketing materials designed to capture the unique qualities of your property and inspire couples to experience all that it offers. Contact Pam today to get started!