Take a special one-hour guided tour of Nobel Prize winning author Rudyard Kipling's former Vermont estate, Naulakha, when the spectacular 100-yard multi-colored rhododendron tunnel, leading out to a spacious stone patio, is in full bloom!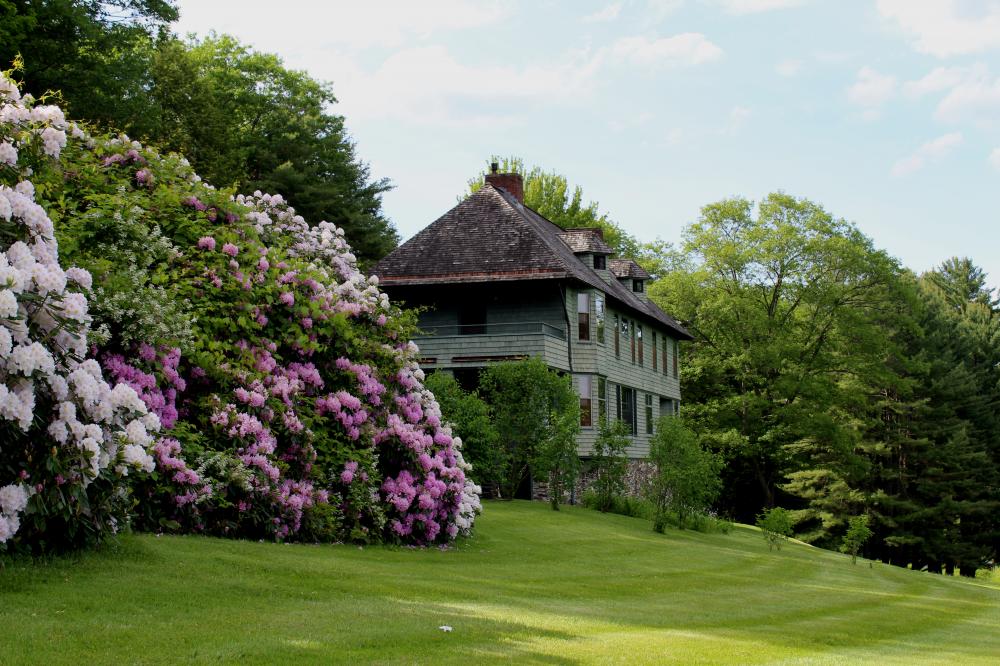 See and learn about Naulakha, the authentically restored main house where Kipling wrote The Jungle Books and Captains Courageous, among others. Visit the Kipling Carriage House, also one of The Landmark Trust USA's five historic vacation rentals, and the Barn Museum, once home to Kipling's team, Nip and Tuck. Enjoy tea on the back deck after the tour, and feel free to wander the grounds to see the irises in bloom and the private clay tennis courts located below Naulakha (the first tennis courts built in Vermont). No dogs, please.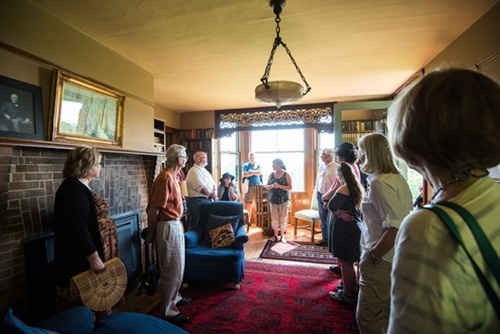 Four guided tours, each limited to 20 people, will be offered on Wednesday, May 29 and Thursday, May 30 at 10 and 11:30 am; 1 and 2:30 pm, rain or shine. Tours are $35 per person and fill quickly! Enjoy a picnic on the grounds, at our picnic tables or on the stone patio by the pergola. Brown bag lunches are available and need to be pre-ordered at the time of registering for your tour. Register online at https://landmarktrustusa.org/events/tours/ or by calling 802-254-6868.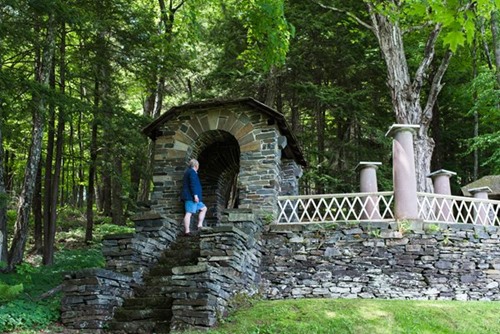 Located in Dummerston, near Brattleboro, Naulakha, one of seventeen National Historic Landmarks in Vermont, is otherwise not open to the public unless as a vacation rental. Unfortunately there is no guarantee that the rhododendrons will be in full bloom at the time of the tours since that is up to Mother Nature, but it is typically the time when they do bloom.
Proceeds from the tours will go to advance the work of The Landmark Trust USA.
Pam Knights Communications enjoys working with The Landmark Trust USA to help promote and grow this tour, now an annual fundraising event.