Pam Knights Communications is pleased to announce that her client Button Street Press, the publishers of Koren. In the Wild by Edward Koren, won Gold for Humor in the 31st Annual International Book Publishers Association (IBPA) Benjamin Franklin Awards.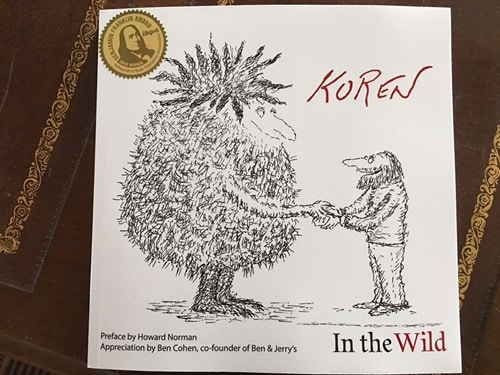 In this collection of cartoons, the acclaimed New Yorker cartoonist and Vermont's second Cartoonist Laureate Edward Koren, illustrates country life, exurbanites, locals, and the ironies of living in the boonies. His cartoons have Vermonters looking at city folk, and city folk looking at Vermonters—described by Koren as a "mash of interactions and small pieces of theater." Koren's humor, his signature fuzzy and humanoid creatures delight readers, country dweller or not.
Publisher Button Street Press (BSP) is dedicated to publishing and supporting books of worth, humor, kindness, and importance; and to supporting the books and authors with passion, energy, and experience BSP is an arm of the southern Vermont-based publishing company MarchMedia LLC.
For additional details see the article by Peter Cobb, Vt Artist/Publisher Take Home IBPA Gold that appeared in the VT Business News section of the Rutland Herald, May 19, 2019.
---