"Brand Building through Special Events on Working Farms"
A Workshop by Pam Knights for the 2022 International Workshop on Agritourism
 How it Came About & What to Expect! 
The Idea Behind this Workshop
The idea of giving a workshop was planted in my mind at the Vermont Tourism Summit in 2021, while speaking with Lisa Chase about the 2022 International Workshop on Agritourism coming to Vermont.  The Natural Resource Specialist for UVM Extension and director of the Vermont Tourism Research Center, Lisa is a top leader when it comes to advancing agritourism in Vermont and nationwide. Her connections and the hard work and support of many people and organizations have brought the International Workshop not only our brave little state of Vermont, but to the United States! I'd say that's quite an honor and a challenge.
Early Adopters of Agritourism
Ever since helping to establish the Vermont Fresh Network in 1996 while working as director of Public Relations and Special Events at New England Culinary Institute , I became involved in the farm-to-table movement. Another three years spent handling communications and special events for the Vermont Land Trust gave me an understanding of land conservation and appreciation for the stewards of our working landscapes. When I decided to start Pam Knights Communications in 2000, it was only natural for me to gravitate towards working with farms, food producers,  restaurants. and lodging properties. And here I am!
Early Opportunities for Growth
I was fortunate early on in my business to work with Kate Duesterberg and Will Allen the visionaries behind Cedar Circle Farm & Education Center.  I began working with them just as the farm was ready to transition to certified organic in 2002, and integrate gracefully into the community as new comers. Agricultural education has always been central to their core mission and the programs that were developed. We created many innovative and "first-ever" events, such as harvest festivals with horse-drawn rides, live music and kids activities, some of the first dinners in the field, heirloom tomato tastings, gardening and cooking classes for all ages, and more recently summer camps for kids. Over the 15 years I worked with Cedar Circle Farm to help build their brand through special events as well as other marketing communications, it has been rewarding to see the farm grow into a such a highly-regarded educational agritourism destination.
That said, I invited Eric Tadlock, an agricultural educator and the executive director for Cedar Circle Farm, to join the panel for the "Brand Building through Special Events on Working Farms" workshop I was putting together. He'll be with us to talk about educational agritourism and how the educational events and programs the farm offers have shaped Cedar Circle Farm's brand over the past 20 years.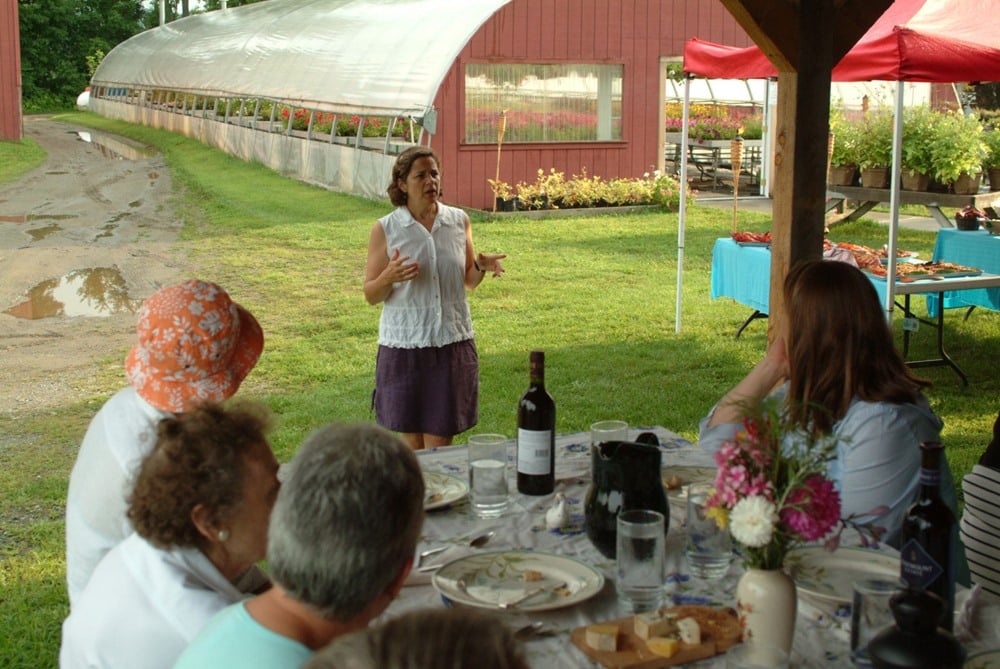 Featured Agritourism Farms
Over the years I have had the pleasure of working with some amazing farms to help grow their brands through special events. They include: Scott Farm Orchard, producers of over 130 varieties of heirloom apples and other fine fruits in Dummerston, VT, Isham Family Farm, a maple producer, you pick operation, and recreational agritourism event venue, and Maple Wind Farm Barton Vermont, a maple and Christmas tree farm with a line of signature maple products. They are all featured in my agritourism marketing presentation.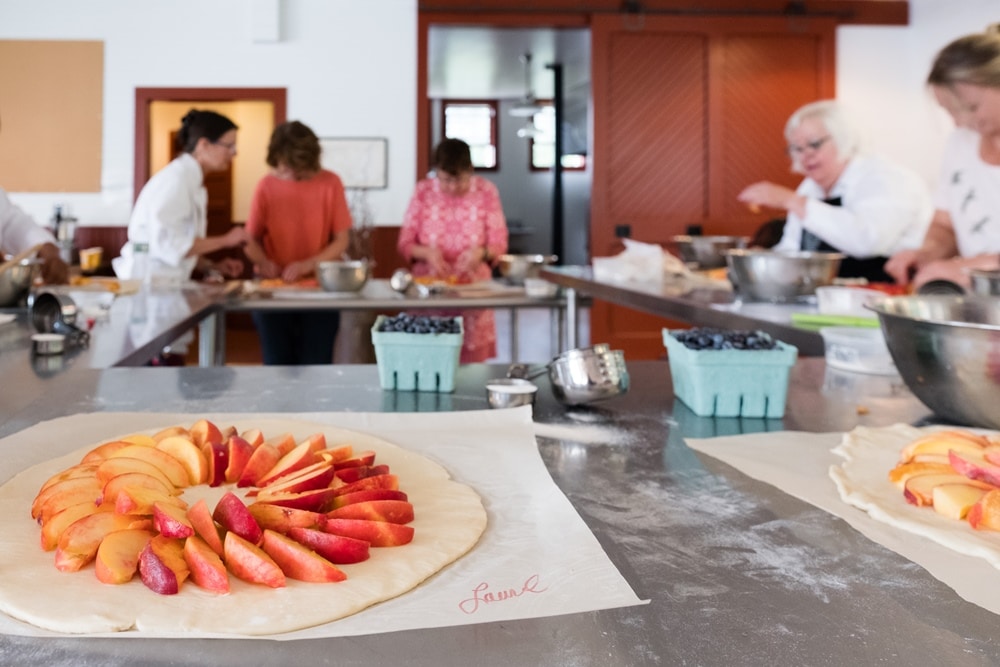 Panel to Address Agritourism Marketing, Educational Agritourism & Recreational Agritourism
My experience working with these farms gave me the idea of putting together a panel workshop. One that addressed the many benefits of brand building through special events on working farms from three perspectives; that of agritourism marketing, educational agritourism and recreational agritourism. After submitting a proposal in November 2021, it was an honor to have my workshop selected from 148 submissions from 27 countries. It's been a journey putting it all together!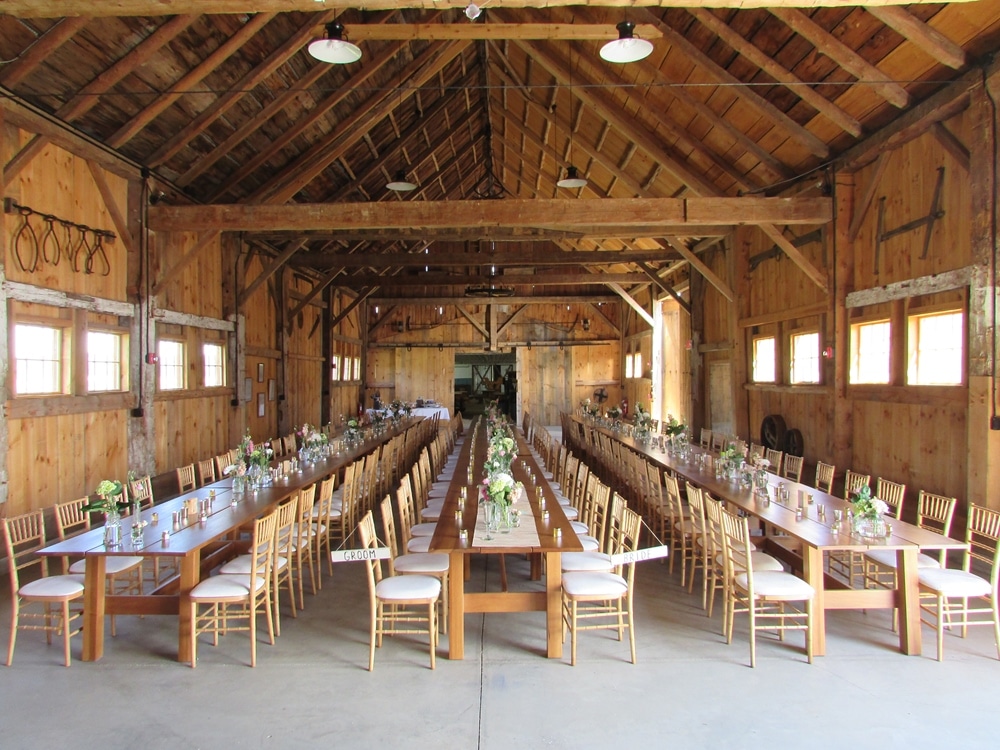 Live Presentation with Hybrid Format
Please join me, Pam Knights, Eric Tadlock, the executive director for Cedar Circle Farm & Education Center, and Mike Isham, 5th generation farm owner and sugar maker with Isham Family Farm & Champlain Valley Community Center, in person or online, for "Brand Building through Special Events on Working Farms" on September 1, 2022 from 10:20-11:20. To register and to learn more on the 2022 International Agritourism Workshop website.
Mobile Agritourism Workshop & Tour at Isham Family Farm
There's more! As part of the International Workshop on Agritourism, there is also a mobile workshop scheduled for Wednesday, August 31, from noon-5 at Isham Family Farm in Williston, VT. Please join Mike Isham, his wife Helen Weston, and myself, for two different tours and a detailed introduction to the their farm and event operations. They will cover maple sugaring, you pick berries, and Christmas tree operations, their pollinator project, multi-farm weekly farmers markets, on-farm performing arts series, and on-farm weddings.
Thank you for sharing your interest in Pam Knights Communications and my work.
I hope some of my insights will help you to "Sharpen Your Brand"!
Pam Knights