The Annual Fruit Tree & Perennial Sale is the first major event of the season at Scott Farm Orchard in Dummerston, VT. The sale features a wide selection of high quality bare root apple and pear trees, stone fruits, potted berry bushes, scions, herbs, and perennials–boasting an array of heirloom and uncommon varieties.
Due to COVID-19 the 2020 fruit tree sale could not take place as a public gathering at the farm, requiring a new approach to this traditional event. As a result, Pam Knights Communications worked with Scott Farm, a long-time client, to adapt the tree sale to an online platform, with scheduled pick ups at the farm.
In the past the tree sale was a first-come-first-served on-farm event that sold out quickly, often leaving customers disappointed. The online sale proved to be very popular, giving home orchardists and gardeners a chance to learn about the various varieties offered, and to place orders early to help ensure availability.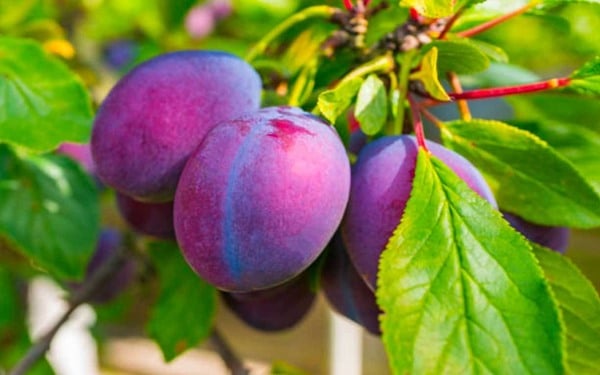 Due to the popularity of the online fruit tree sale and the fact that COVID-19 is still a major concern, Scott Farm is once again offering the tree sale online with plant pick-up, by appointment, on May 1 and 2, 2021.
Browse the sale to learn about and purchase such uncommon apple varieties as Blenheim Orange, Blue Permain, D'Arcy Spice, and Kerry Irish Pippin, or Magness and Atago Pears, Methley and Santa Rose Plums, Jelly Bean Blueberries, Raspberry Wine Bee Balm, Cheyenne Spirit Echinacea, Tuscan Blue Rosemary, and Tumeric to name a few. Be sure to order early for the best selection!